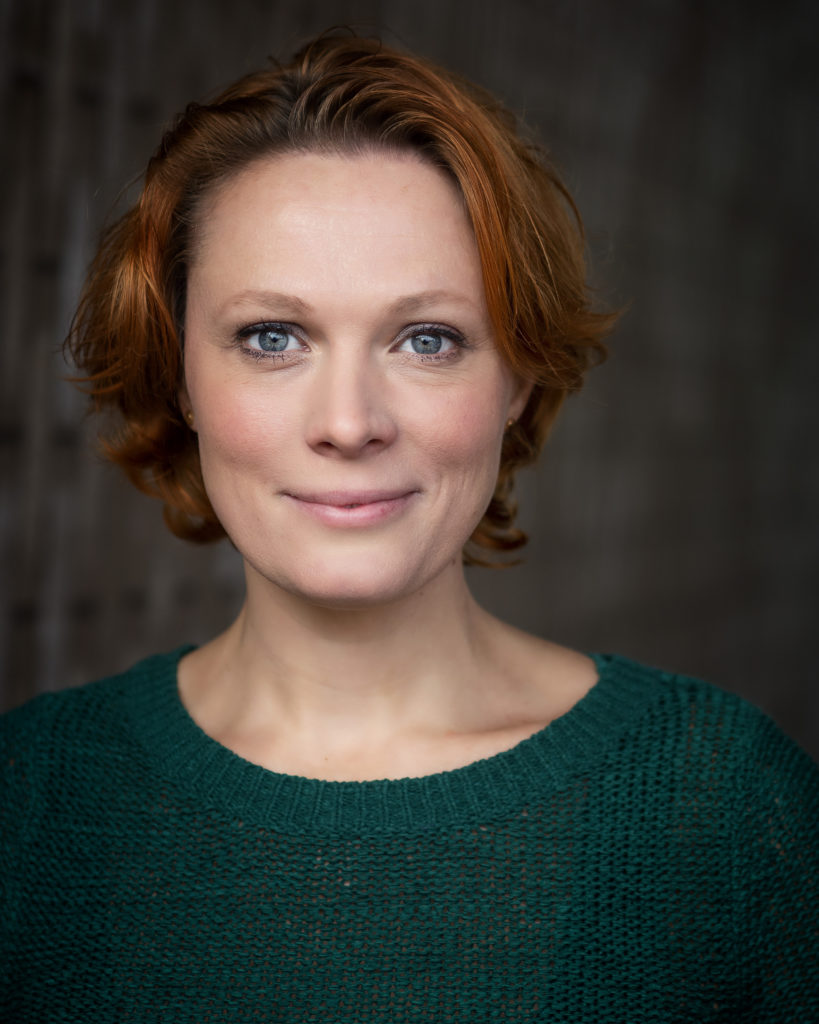 Hello there! Thank you for visiting my website.
I'm an actor and performer in the arts, education & business with experience both in the United States and in Europe. Represented by talent agencies in New York and London, I have worked with different companies all over the world. Besides with theatre and film production companies, I also work as an actor at the School of Visual Arts, with drama-based training companies such as Bi-Jingo in London and Faculty of Skills in the Netherlands. I have worked with Seton Hall University in New Jersey, and Mount Sinai Hospital in New York, and currently work with tech companies like Sobolt in Rotterdam. For Sobolt I recently developed the new & unique video series called hAI Future! to support sustainability & innovative AI solutions for climate adaptation.
As a passionate actor with degrees in Astronomy and Foundations of Physics, I am always pushing my boundaries. I moved to the USA in 2016 from the Netherlands, and frankly that was the best decision I ever made in my life. I am very grateful to be serving on the Board of the League of Professional Theatre Women, and on the Advisory Committee to the Board of the Netherland America Foundation. I am a proud member of SAG-AFTRA.
Feel free to look around to find more information about my life and work as an actor. You can read about my personal history, download my resume, check out some pictures and demo videos of my work. You can also find out what I did in my previous life in the Netherlands as a researcher with backgrounds in physics and astronomy. And you can follow what's happening now through my blog.
If you have any questions or you just want to leave me a note, you can contact me through my contact page or connect with me through any of my social media links below.
I am looking forward to hearing from you. Enjoy the exploration of my website. Thank you!
Annemarie Hagenaars
Directed by the award winning director Austin Pendleton
Judy Rosenblatt & Annemarie Hagenaars star in Donald Margulies'
COLLECTED STORIES
I hope you are doing well, and that you and your family have been staying safe and healthy during these crazy challenging Covid-19 times. Currently I can be seen as LISA in the play COLLECTED STORIES directed by Austin Pendleton. The run at the Keybank Rochester Fringe Festival has closed, but stay tuned for more performances.
Hailing from NYC and the Netherlands, Judy Rosenblatt and I met over Zoom. Attracted and delighted by what we saw of each other's work and encouraged by the iconic director Austin Pendleton, we began to work on this engaging and multi-dimensional play. Over a period of 5 months, we delved into the depths of the two fabulously layered characters we portrayed. We delightfully researched the real life poet Delmore Schwartz, the secret love in Ruth Steiner's life, and explored the Beat Greenwich Village scene of the 1950s.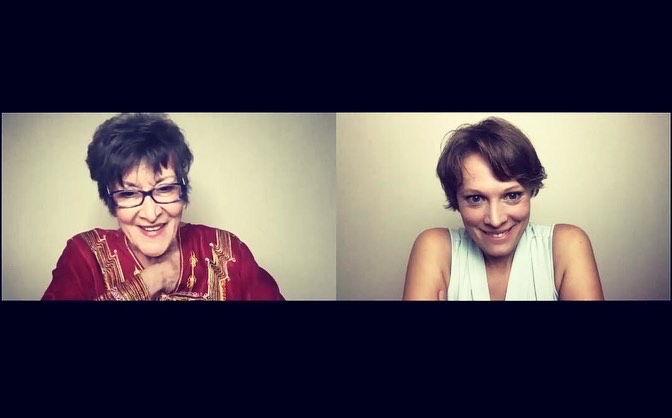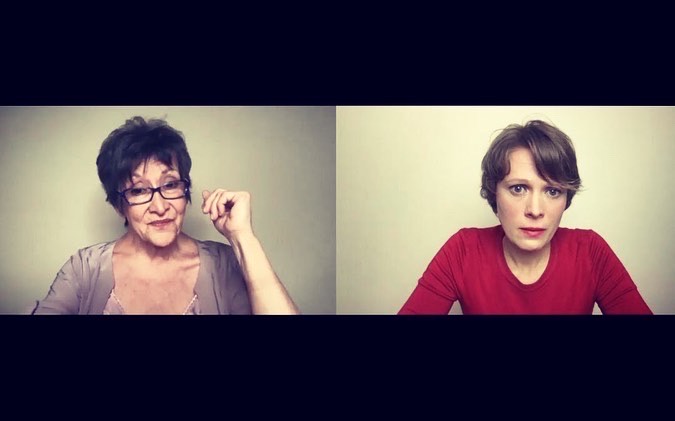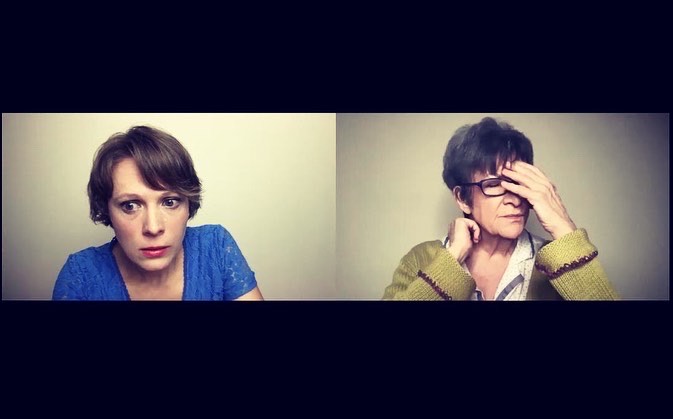 Audience Responses about COLLECTED STORIES:
"When the acting and direction are this superb, an audience doesn't notice the absence of sets, a stage etc, to be fully drawn into the story and characters. Of any play I've Zoomed since COVID entered our lives, this was the most professionally executed."

"Annemarie and Judy navigated every moment so beautifully together. They really took me there and let me enter the world of the play. That's all I ever ask of any theater experience, and yet it's the hardest thing to achieve!"

"You were both so amazing! I went through the gamut of ALL of the EMOTIONS. You simply blew me away. Thank you for your performance, thank you for this show."

"I saw your last performance of Collected Stories last night and I was mesmerized. Maybe this is one of the benefits of Zoom: it's impossible to take one's eyes off of who's speaking since they're directly in front of you, but in your case it was utterly compelling and fascinating… Thanks for all the hard work that had to have been done to make the show happen. And again, congratulations on a riveting performance."

"Your play really affected me. I loved both of those women. They made me laugh, they made me think, they made me really angry and really happy. You painted the picture of being an artist in NYC so well including all of the horrible politics included in our journey as artists. It was a wonderful cathartic journey and I'm so grateful for it. I didn't know how this was going to go with zoom as a medium. I didn't expect much, but it blew me away! The direction was clear, clean and you all obviously dove deep into your character work. Every little moment was precious without being self indulgent. Margulies loves his words, but even in the quiet moments you both spoke volumes."

"Brava, Annemarie and Judy – and bravo, Austin! This was an absolutely terrific performance – and very well suited to Zoom. Rich, intimate and compelling!"

"Tonight was wonderful. I can't stop thinking about Judy and Annemarie's acting which was perfect, so real that I felt I was there. Austin's direction was unique and better than sitting in the 18th row."

"So beautifully done. Genuinely laughed audibly several times!"

"Excellent pacing, and fabulous interaction. Fabulous Zoom adaptation of passing plates, glass, food and drink."

"Beautiful performance by both Judy and Annemarie! Such an amazing way to experience theater! I wanted to love both women and dislike both at the same time!"

"This was the first time that I have seen this play. I thought it worked really well on Zoom and I could even describe Ruth's apartment if you asked me. Wonderful use to props to create closeness across the screens. Thank you so much. I am so happy that I could attend."

"Riveting. Complex, deeply moving relationship"

"Excellent performance and story. I was really immersed and as an artist related to the scenario which was so emotionally charged. Fantastic work Annemarie and Judy. Wonderful direction from Mr. Pendleton."

"Judy and Annemarie, wonderful character arcs within the richly etched relationship. And fabulous, nuanced direction from Austin."

"You were so great. You captured the ambiguity of the scenes so well. Thank you!"

"Collected Stories was a powerful play, beautifully acted. Kudos to both Judy Rosenblatt and Annemarie Hagenaars."
Responses from the audiences about COLLECTED STORIES presented at the Keybank Rochester Fringe Festival from September 15th till September 24th, 2020.
Press about COLLECTED STORIES:
Before the pandemic started I closed the Off Broadway show Girl Gone: Or Before A League of Their Own in which I played the lead role of baseball coach Gloria Reid. I got to learn a Southern (Louisiana) accent, I learned how to swing a baseball bat and in many other ways this role was fantastically challenging.
I also could be seen in the role of comedic sidekick Shirley in the ongoing comedy show The Fifth Dentist at the PitLoft in NYC. Performances will resume as soon as possible
Connect with me via LinkedIn.


Look me up on Facebook.


For my latest updates find me on Instagram.


I'm not very active yet on Twitter, but I do have an account!



Check out my IMDB profile for my latest films.


Here's my acting resumes on Backstage and Actors Access.