Download my acting resume here!
Download my general resume here!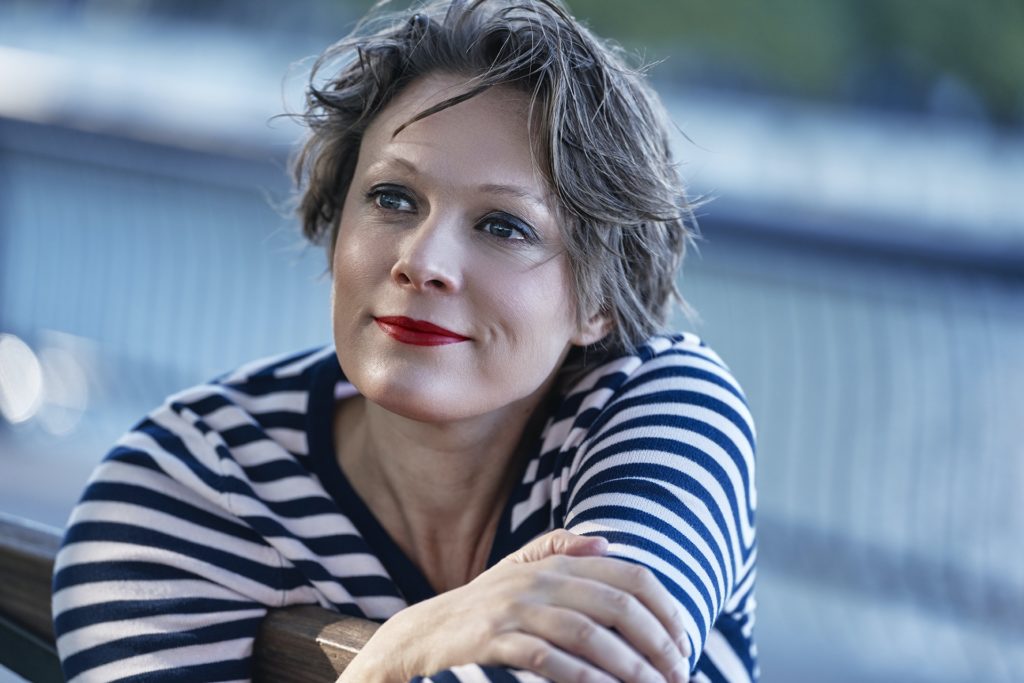 Annemarie is an actor born and raised in the Dutch countryside. She has worked in a variety of theatre productions, film, TV, commercials, industrials and also in modeling.
Since she was ten years old, she has had two passions in life: acting and astronomy. While navigating the skies with a telescope on the rooftop of her school, she also performed lead roles in the school plays. Annemarie holds a master's in Foundations of Physics and a bachelor's in Astronomy. She went to Drama School (ArtEZ Institute of the Arts) in the Netherlands and worked as a research analyst in Rotterdam for five years. All the while she kept performing in plays, films and on national TV.  She then decided to quit her job as a researcher to become a full-time actor and performer. After touring the Netherlands for several years with her one-woman show The Story of The Einstein Girl, she moved to New York City in 2016 to pursue her acting career in the United States. Immediately after her move she was invited to become a member of the WorkShop Theater Company. In November 2017 she joined SAG-AFTRA. She is also a professional member of NewYork Women in Film & Television (NYWIFT), the League of Professional Theatre Women (LPTW) and the New York Academy of Sciences (NYAS).
NYC OFF-BROADWAY THEATRE  Early 2020 before the pandemic hit, Annemarie played the leading role in the Off-Broadway show "Girl Gone: Or Before A League of Their Own" at the Actors Temple Theatre. In June 2018 Annemarie performed the role of Tullius Rotundus in the production of "Romulus The Great" produced by the Yangtze Repertory Theatre. In April 2017 Annemarie acted in her first Off-Broadway Actors Equity Association show "CasablancaBox" at HERE Arts Center in NYC, written by Sara Farrington and directed by Reid Farrington. "CasablancaBox" was nominated for two Drama Desk Awards 2017.
FILM  Annemarie worked on Tom Dolby's feature film "The Artist's Wife" starring Bruce Dern and Lena Olin.  She played the role of Female Interviewer interviewing Bruce Dern's character.  She also booked a role in the SAG-AFTRA feature docufilm "Lucky Jack" currently in post-production.  In November 2018 the feature film "Destiny's smile" was released in the theatres in China and received a lot of press there.  Annemarie was featured in one of the trailers of the film with several of her scenes. In the fall of 2017 Annemarie worked with renowned international artist and photographer Jill Greenberg on the movie "Honeypot" and played the title role. The film was released in December 2017 and is inspired by the audio of Harvey Weinstein obtained by the NYPD's sting operation in 2015 with Ambra Gutierrez. "Honeypot" has been screened at several festivals and won the award "Best Narrative Short Film"at the Middlebury New Filmmakers Festival.Annemarie also played Anna in the short film "Karma" that won the awards of "Platinum Remi Award" at the WorldFest – Houston International Film Festival and "Official Selection" at the Sunscreen Film Festival. "Karma" was screened at the Garden State Film Festival 2019 and is currently available on Amazon Prime.
OTHER NY THEATRE  In the fall of 2019 through early 2020 (until the pandemic hit) Annemarie performed in the comedy show "The Fifth Dentist" with comedian Mike King.  This two-person show ran at the PitLoft in NYC. Besides "The Fifth Dentist", Annemarie performed in two other shows during the fall of 2019: "Duck" at IRT theatre (NYC) and in Marnie Andrew's "Exhibition" in Garrison, NY. Through The Company theatre Group based in Hackensack, NJ, Annemarie met Danielle De Laurentis (from Northern New Jersey Community Foundation's ArtsBergen) and started working on an immersive theatre project in Hackensack called "The Hacktivator" which received a lot of press.  She worked on this project with performers Claire Porter and Bill Atwood during several events in Hackensack from September through December 2019.  In the fall and winter of 2018 (September through December) Annemarie collaborated with Jack Feldstein on the film and theater production "Carnival of Souls: Neon animation + Live Action" and she performed this one-woman show in Brooklyn and Manhattan.  Annemarie also performed in various productions with Radiotheatre NYC including "The Alfred Hitchcock Festival", "Ghosts of Christmas Past", "H.P. Lovecraft Festival" and the "Edgar Allan Poe Festival", all of which were directed and produced by Dan Bianchi.
During her career in the US, Annemarie has also been asked to perform original works by well- known Dutch artists that have been translated to English, such as Adelheid Roosen's "TheVeiled Monologues" during Roosen's International Theatre Award Ceremony at the League of Professional Theatre Women, Esther Apituley's "Bach&Bleach"  presented at The Netherland Club of New York and Kees Roorda's "A Kid Like Rishi" produced by the Off-Broadway company Origin Theatre.
Annemarie booked roles in the American TV series "Mysteries at The Museum" and "Homicide for the Holidays". Besides roles with a Standard American Accent, she has done work in German, Dutch, Yiddish, Scandinavian, Polish, British, and Russian accents, also as a voice-over artist for CityVox NY.
Annemarie worked with Guerilla Science on projects at Photoville Brooklyn, the Dutchess Country Fair and the Intrepid Museum. Here she combined her background in astronomy and physics with the performing arts. She also worked as an actor for Mount Sinai Hospital and Seton Hall University. Annemarie is grateful to all the people who made her life in NYC possible.